Hospital Donations
Happiest Baby donates SNOO and other products to qualifying hospitals and non-profits to support clinicians and families.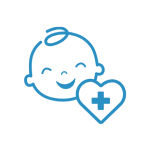 $1,000,000+
Happiest Baby Products Donated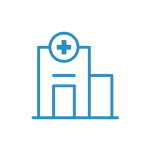 100+
Hospital & Non-Profit
 Donation Recipients
Supporting Families and Communities
The Happiest Baby Donation Program provides SNOOs to qualifying hospitals and community-based non-profits delivering care to newborns and their families. If your organization could benefit from SNOO, please email health@happiestbaby.com to learn more.
Donation Spotlight
In May 2023, Torrance Memorial Medical Center's NICU received two SNOO hospital bundles and soft goods from the Liz Korkis Memorial Fund (LKMF). The SNOOs aim to help soothe their tiniest patients and provide additional support for the nurses caring for them! The LKMF is a nonprofit dedicated to assisting nurses through scholarships and grants. Visit their website here.